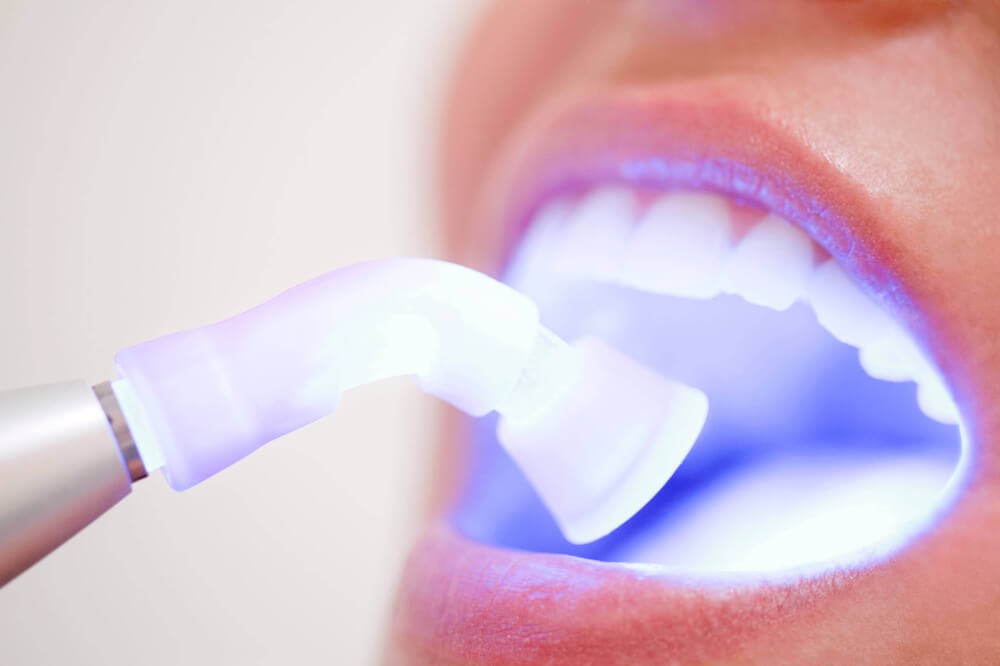 REMOVING STAINS FOR WHITER TEETH
Enjoying sodas, coffee, or tea throughout your day may give you energy, but it's not helping your teeth. Years of stains from dark-colored foods and drinks make your smile look yellow or dull. Even if you brush and floss twice a day, it still may not be enough to give you the stunning smile you want. Here are a few options both store-bought and professional to help you get a whiter smile that can light up Monaca, PA.
START WITH BRUSHING
Simply brushing your teeth, flossing, and using a dental rinse is a smart place to start. Put a travel-size toothbrush and toothpaste in your purse or briefcase to have at work or school. Any time you use the restroom or take a coffee break, give your teeth a quick refresh. You'll be improving your oral hygiene in addition to whitening your teeth.
STORE-BOUGHT OPTIONS
If you would like to try store-bought products to make your smile whiter, you might see minor improvements by simply brushing with over-the-counter whitening products. At many retailers and pharmacies in Monaca, PA, you can purchase any brand of whitening products to try at home, such as activated charcoal or a tooth whitening toothpaste. Brush your teeth with these products per the directions provided.
TEETH WHITENING STRIPS OR PEN
When you're at the store, you can find many different brands of whitening strips and pens. The whitening strips can be easily placed on your teeth and worn discreetly. The whitening pen is to be applied to your teeth when they are clean and dry. After careful application, you should leave them for about 30 minutes or as directed by the instructions on the product.
DENTAL TRAYS AND BLEACHING GEL
Generic mouth trays with bleaching gel can be found in stores and may have the same look and feel as the dental trays that a dentist makes. The difference between store-bought and professional teeth whitening systems is customization. The mouth trays in whitening kit you buy at the store may hurt to wear or give you splotchy results. The bleaching gel in a store-bought kit is also not designed to fit your specific needs, so you may end up with tooth sensitivity and other issues.
TEETH WHITENING LIGHT KIT
Along with some whitening gels and strips, you can use a special light. Available as an LED light mouthpiece, these devices should be worn as instructed after you have applied the whitening strips or gel.
WHAT'S THE CATCH?
You need to be aware that store-bought products are not going to give you the same results as teeth whitening treatments performed by a dental professional. Store-bought products have limited strength, so if you have any restorations (bridges, crowns, inlays, or onlays), your smile will be visibly uneven. Plus, the use of these products frequently can make your gums feel tender and cause tooth sensitivity. Ask your dentist if they recommend store-bought whitening treatments for you.
IN-OFFICE WHITENING OPTIONS
At your dentist's office, your exam and cleaning can not only help the health of your teeth, but they can also improve your smile. Eliminating the build-up from your teeth is an excellent way to make your smile brighter. If you want more dramatic results, talk to your dentist about cosmetic teeth whitening treatments. Your dentist may offer laser teeth whitening, custom home whitening kits, and veneers.
LASER WHITENING
Performed in the dentist's office, first they will apply a medical-grade whitening gel to your teeth and then expose the treated teeth to the laser light. The heat from the laser is what activates the whitening product. A laser whitening treatment is great for an important event or if you have dental restorations. Certain laser teeth whitening systems can improve internal discoloration, which cannot be improved with store-bought whitening kits.
PROFESSIONAL, CUSTOM WHITENING KITS FOR HOME
If you'd prefer to whiten in the comfort and privacy of your home, ask your dentist if they offer professional home whitening kits during your next appointment. With custom-made dental trays for a comfortable fit along with professional-strength whitening gel selected for your goals, a home whitening kit customized by your dentist is a much better choice than generic products. After applying the whitening product to both trays, you put it over your teeth for however long you were you were told by your dentist. When you're ready, you can take the trays out, wash them thoroughly, and store them for the next use. At your next cleaning, you can get a refill on your whitening gel. Do not combine over-the-counter whitening products with your custom trays since they may damage your trays. You can use a home whitening kit by itself or to boost your in-office treatment results.
VENEERS
To make your teeth brighter and address other cosmetic flaws (for example, chips, gaps, discoloration, short teeth), veneers may be a good treatment. Cosmetic veneers are custom made to for a comfortable fit that looks natural. Cosmetic veneers are an ideal option to mask stubborn stains and discoloration that cannot be fixed, even with laser whitening treatments.
MAKE YOUR SMILE BRIGHTER
If you're tired of minimal results or tooth sensitivity caused by over-the-counter teeth whitening products, schedule a consultation with your dentist to learn about professional teeth whitening options. DentalWorks in Monaca, PA offers home and in-office whitening treatments, as well as veneers. All of these options will be customized to achieve your needs and goals, so you get impressive results. You can ask about our professional whitening options at your next visit or call to schedule a consultation to get closer to a smile that's confidently bright.